Marin DUI
Understanding the all the DUI laws, penalties, and formal procedures after being arrested for drunk driving in Marin County, California, can be difficult and overwhelming. The goal of the Law Office of Robert Tayac is to provide you with the most important information you will need as you proceed through the criminal trial and the Administrative Per Se hearing.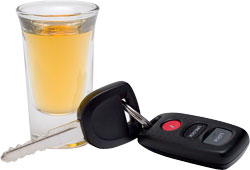 If you were pulled over for suspicion of DUI, a Marin County law enforcement officer had to have probable cause. You may have been asked to submit to a series of voluntary field sobriety tests including a preliminary alcohol screening (PAS), typically referred to as a "Breathalyzer." The results of these tests can be used as evidence against you in a court of law. Understanding that these tests can be unreliable, it is important to remember that your penalties will be increased if you refused chemical testing.
If the results of the PAS determine your BAC is 0.08% or higher, you refuse alcohol testing, and you hold a California driver's license, the arresting officer will seize your license. You will be issued a "Notice of Suspension" which serves as a 30-day temporary license and your official notice to appear in court for your criminal trial. You will also need to schedule a hearing with the DMV to discuss your driving privileges.
In general, your initial court arraignment will take place about one month after your arrest. This gives Prosecution time to file charges and review files. However, scheduling your Administrative Per Se hearing with the DMV's Driver Safety Office (DSO) is solely the responsibility of the accused. You and your drunk driving attorney will only have ten (10) calendar days from the date of your arrest to schedule a hearing. Adhering to this deadline is critical, or there is no possibility of having the suspension "set aside." To schedule your hearing with the nearest DSO, please contact the Law Office of Robert Tayac as soon as possible.
For a free consultation, please contact the criminal DUI defense attorneys at the Marin County Law Office of Robert Tayac. We hope we can help you through this difficult time.
Home > Marin DUI