Marin DMV Hearing Lawyer
When you've been arrested for a DUI in Marin County, California, you will need a successful lawyer who will inform you of and protect your rights. Serving clients in Northern California DUI cases for over a decade, the Law Office of Robert Tayac is prepared to represent you in your Administrative License Suspension Hearing with the Department of Motor Vehicle's Driver Safety Office. This is the first step in protecting your license and your freedom.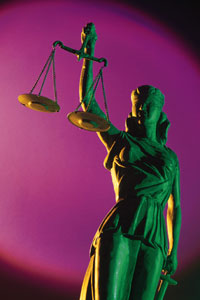 The purpose of the DMV hearing is to determine if your license suspension will be upheld. At the hearing, a DMV officer will preside. Although they are not legally trained, they do serve as "prosecution" and "judge." The DMV officer, the arresting Marin County Sheriff's Deputy, and you and your DMV hearing lawyer will present testimony and evidence regarding the following:
Your submission to or refusal of alcohol testing
Whether there was probable cause to pull you over
If the arrest was lawful
If your BAC was .08% or higher (if you submitted to testing)
If you refused testing, you were informed your license would automatically be suspended for a year
You and your Marin County DUI attorney only have ten (10) calendar days from the date of your arrest to request a DMV hearing from the DMV's Driver Safety Office located at 1377 Fell St., 2nd Floor, San Francisco, 94117-2296. You can also request a hearing by phone at (415) 557-1170. Remember to record the date and time of your call, and the name of the clerk with whom you spoke. Your attorney should request an extension of your temporary license if a hearing could not be scheduled within thirty (30) days of the date of your arrest.
The Administrative License Suspension hearing is separate from your DUI criminal trial. It is imperative you retain an experienced Marin County DMV hearing lawyer who will accompany you and/or represent you at the hearing. Please contact The Law Office of Robert Tayac for a free consultation. We will fight to save your driving privileges.
Home > Marin DMV Hearing > Marin DMV Hearing Lawyer