About Our Marin County DUI Law Firm
The Law Office of Robert Tayac is an experienced team of California defense attorneys that represents clients accused of DUI violations in Marin and Bay Area Courts. Each lawyer of this criminal defense firm specializes in drunk driving defense. People throughout the San Francisco Bay Area have sought their expertise and trusted them to handle their DUI cases and DMV hearings. The Law Office of Robert Tayac represents people with alcohol and drug cases involving motor vehicles and provides the highest quality representation available anywhere.
The firm focuses primarily on defending people accused of driving under the influence of alcohol (DUI) and driving under the influence of drugs (DUID). Mr. Tayac and the attorneys working with him have specialized education, training, and experience that enables them to effectively defend your Bay Area DUI.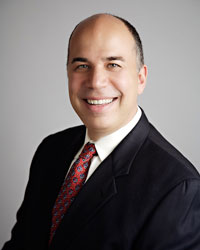 Robert Tayac
DUI Attorney Robert Tayac has well over a decade of experience as a San Francisco DUI Lawyer and has been helping people as an attorney since 1994. He is a member in good standing with the State Bar of California and admitted to practice before the California Supreme Court and all State and Federal Courts in California. Mr. Tayac graduated with a B.S. Degree from the University of California, Davis in 1988. He later received his J.D. (Juris Doctorate) degree from the University of California, Berkeley, Boalt Hall School of Law in 1993, where he was articles editor for the Law Review.
Mr. Tayac was a member of the San Francisco Police Department for more than 14 years and achieved the rank of Inspector of Police. As a respected staff attorney for Appellate Defenders in San Diego, he represented people convicted of criminal offences in the Fourth District Court of Appeal.
Recipient:
California criminal defense lawyer Robert Tayac has defended countless driving under the influence cases and belongs to numerous professional organizations, including The Bar Association of San Francisco, The National College for DUI Defense, National Association of Criminal Defense Lawyers (NACDL), California Attorneys for Criminal Justice (CACJ), and California Public Defenders Association. Mr. Tayac was honorably discharged from the U.S. Marine Corps Reserve.
Mr. Tayac is an independent Northern California DUI lawyer, and believes in challenging everything for his clients' defense to be successful. He is prepared and ready to fight your case by bombarding the District Attorney with extensive pre-trial motions, demonstrative evidence, photographs, witness testimony, videos, defense experts, essential cross-examination of the prosecution's witnesses, and of course, your testimony.
DUI Defense Experts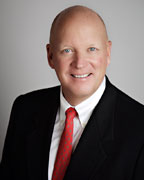 Alan McCann
Alan McCann is an accident investigation and reconstruction expert. He is also, a 33-year member of the San Francisco Police Department. He has conducted over 1,000 driving under the influence of alcohol or drugs investigations and made over 600 DUI arrests. Additionally, Mr. McCann holds basic, intermediate, advanced POST (Peace Officer's Standards and Training) Certificates. The San Francisco Police Department awarded Mr. McCann their highest honor, the Gold Medal of Valor.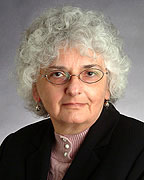 Halle Weingarten
Halle Weingarten is a consultant in forensics and provides comprehensive case review. This includes evaluation of the role of alcohol and drugs in case specific context, effects and metabolism of these substances, assessment of the reliability of alcohol and drug test procedures, evidence handling procedures, regulatory compliance, and quality assurance. She provides expert testimony in criminal, administrative, and civil proceedings. Additionally, Ms. Weingarten assists laboratories in setting up analytical methods that meet regulatory and legal requirements and in training laboratory staff and law enforcement officers.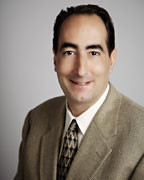 Paul Cavallero
Investigator Paul Cavallero has conducted over 200 DUI investigations. He regularly testifies in court as a witness on behalf of our clients. He has been a member of our firm for over three years and is responsible for photographing arrest locations, delivering client motions to all Bay Area county courthouses, and gathering client discovery.

Home > About Marin County DUI Law Firm